Top 15 Best Feedback Tools for 2022
We have organized the best feedback tools in this list. Check here top best feedback tools for 2022 now!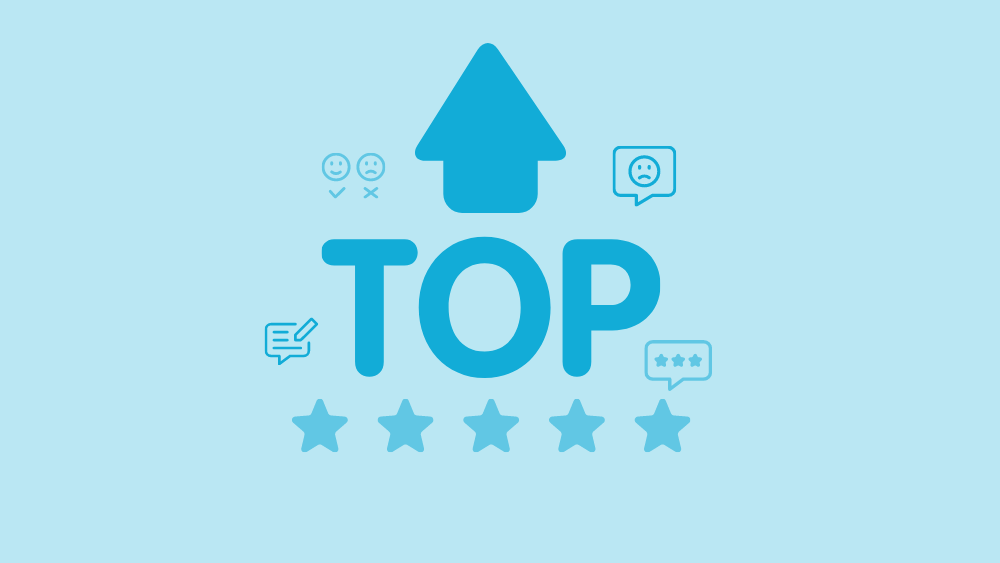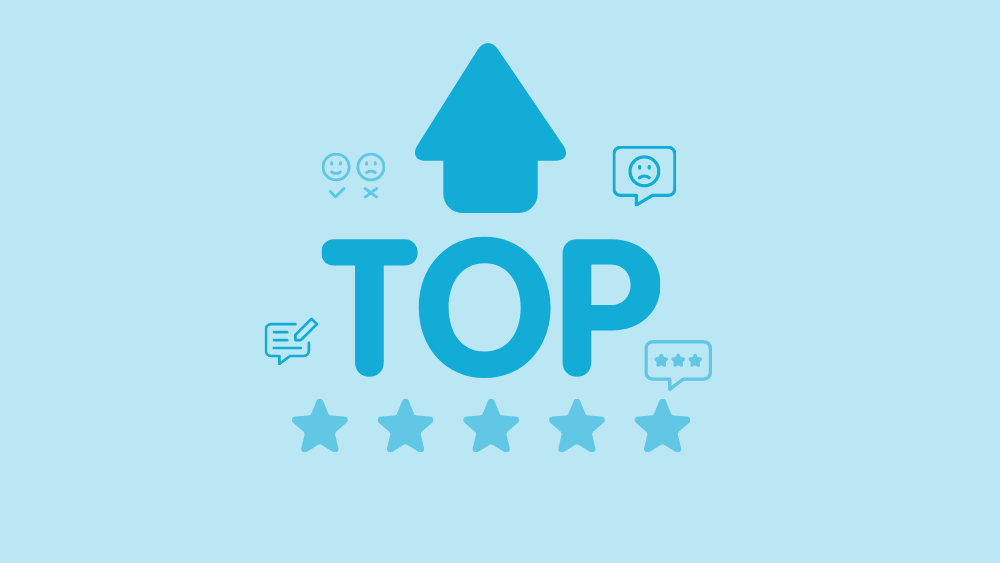 Know what the customers think about your business and what they think is more important than ever. If you want to grow, you need to know. Collecting, organizing and analyzing feedback is the better way to understand customers, either by direct collection into your software or by importing from other channels.
There are a plethora of tools and platforms on the web offering services to facilitate this ongoing process and here are some of the best tools in 2022 to maximize your results!

Let's Check:

Savio
A powerful tool designed to easily collect customer feedback from other tools like: Zapier, Slack Channels, Intercom and more. The feedback is collected in one single place and organized by customer attributes created by you and your teammate.
Considerations:
Easy to send feedback from other tools.
Close the feedback loop quickly.
Voting boards for customers help you in what build next
No public roadmap
No private roadmap

I think it's impossible that you don't know Canny. This tool is very popular on the web and there's a reason for that: a clean interface with integration to collect feedback for both customer and teammates! On pack is offert feature voting board, user segment and roadmap and all of this for a high price.
Considerations:
Intuitive interface
Feedback segmented by customer attributes
Public roadmap for customers
Private roadmap for teammates
Integrations with zapier or slack are limited and hard to use
Price is expensive, nothing accessible
Limited tracked users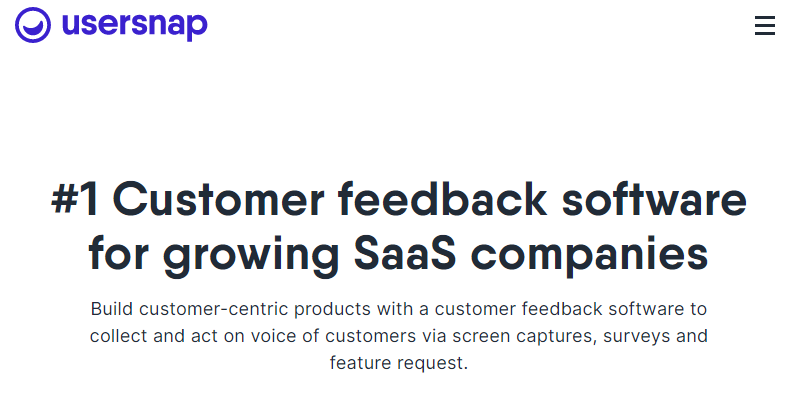 Usernap is an event-triggered customer satisfaction survey, like a net promoter scores and bug tracking solution. With this tool you can capture and annotate screenshots or videos screen recordings to give feedback. Great to see all relevant feedback in one centralized place. A curiosity that highlights this service is the fact that it is the one of few softwares using a single window, and the metadata is automatically added.
Considerations:
Multi-channel segmentation
Reporting and Anlytics
Customers can see feedback with screenshots or video.
No free starter plan
Limited collaborators

Changelogfy is an All-in-One platform to collect user feedback, analyze, prioritize your next steps with a roadmap and announce the product changes or new features with a changelog tool. It provides a lot of features to increase and facilitate collection and analysis with user segmentation, multi languages, feedback voting and an In-App Widget to install directly on every product or service.
Considerations:
Multi-languages
In-App Widget with user feedback, product roadmap and changelog
Integration with many other tools like Intercom, Slack Channels and Trello
Provides interaction between users
Starter Free-Plan

You need to optimize your online strategy? So hotjar is made for you! A customer behavior analytics software to help you understand how users interact with determined website. Using heatmaps and recordings to give feedback and surveys, understanding customer behavior and their wishes. This tool is recommended for all.
Considerations:
Heatmaps click and move
Sharable heatmaps
No customer profiles or segmentation
Limited integrations
An online survey software with various apps, plug-ins and more than 100 integrations available, like Google Drive, Microsoft Teams, MailChimps, HubSpot, Slack Channels and so much more! Used by different industries around the world, it provides an intuitive platform with easy-to-setup surveys.
Considerations:
Easy to use
Hundreds of templates
Expensive if you want all the features
Customer support is poor

Is a tool used to build interactive form, quizzes and surveys in one user-friendly way WIth a extensive library of visually attractive forms to better engagement and response rates when compared to other competitors.
Considerations:
Enables segmentations
Intuitive Design
Easy-to-use
Limited form's design
Limited reporting

Is a customer support tool with customer feedback, help desk and live chat solutions. Collecting feedback and questions in real-time. Also have a roadmap to help you understand what customer's want.
Considerations:
Public feedback collection system
SSO login for better security
Automatization of routine feedback processing
No email support
No Social Media support

SurveySparrows offers to you a multi-channel customer experience survey tool, with survey methods like QR code, SMS, embedded link and email. Including a chat-based that you can put style forms, video and API.
Considerations:
Good designed templates
Flexible survey platform
The style connects and engages customers
Limited audience segmentation

In one centralized location, with Feature Upvote you can collect feedback and feature requests. With the simplest platform , completely automated. Supported 10 languages and you don1t need to sign up or log in to customers to vote.
Considerations:
Centralized feedback in one dashboard
Users don't need to log in
Concept feedback  board
No user segmentation by attributes
Reporting and analytics are limited

Wootric is a Net Promoter Score survey platform, to help you understand the customer's journey. This tool is multi-channel, here you can collect feedback on mocrisurveys via email, n-app, Mobile, SMS and Intercom Messenger.
Considerations:
Customization of timing surveys
Customer Segmentation with tags
Easy-to-use
The number of records is limited
Poor mobile version

Help you grow by unlocking opportunities at every stage of the user journey. Support's NPS surveys and captures how users interact with your software, it's a in-product experimentation with user behavior analysis.
Considerations:
Customizable surveys
Easy tracking on goal metrics
Don't require advanced coding
Confused set-up and take some time to learn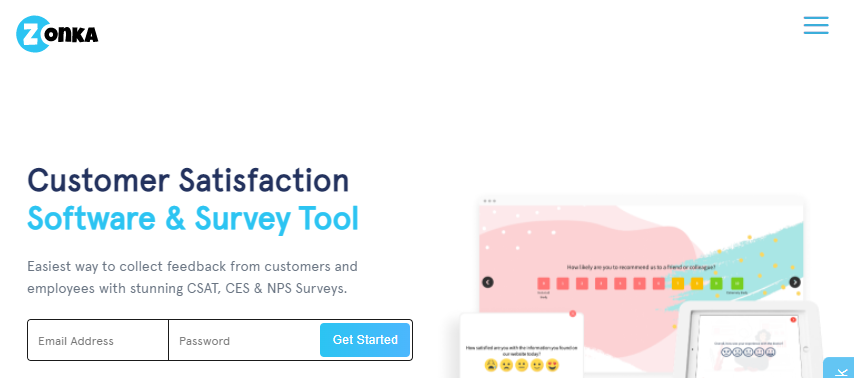 A complete customer feedback and survey tool, collecting from many channels like email, embed link, web popup, SMS and QR Code .Including support to 30+ languages, you can follow reports and alerts in real-time.
Considerations:
Advanced filters and analytics tools
You can close the loop features
Not all channels are available on all plans

Convert leads from your website with an automatically qualified chatbot builder. It Has many integrations not only on websites but also in messenger applications like Whatsapp.
Considerations:
Easy to set up
Build complex conversations
Intuitive interface
Only available in English

Any tool available by Google deserves attention, and with Google Forms it's not different. Very popular and robust survey, you build a webform service to collect and organize information in an easy way.
Considerations:
Easy-to-use
Free
Reporting data options is limited
Poor customization
Limited Channels
A really cool tip is to use not just one, but some of these tools, integrating and complementing each other to maximize results and facilitate the understanding of all the information offered by customers.